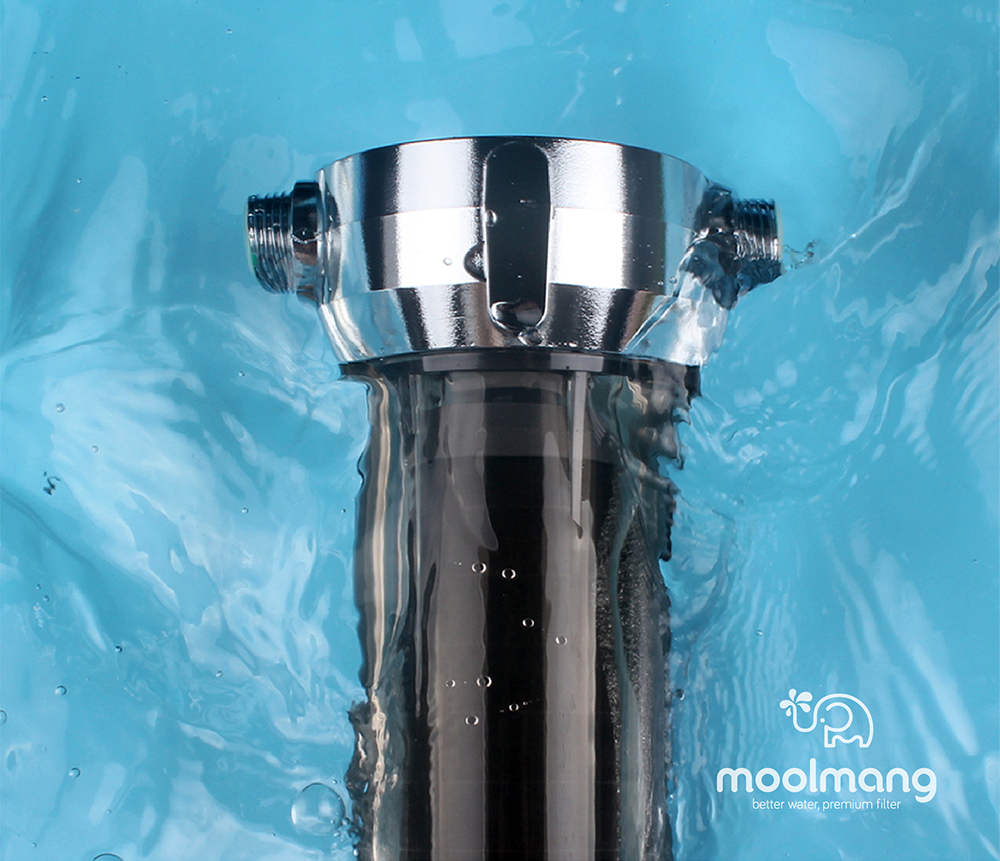 Chlorine
Water treatment facilities add chlorine to the water to kill bacteria naturally found in freshwater sources, but that doesn't mean you should shower in it. Exposure to chlorine and it's byprodcuts have been linked to dry hair, skin irritation, birth defects, increased asthma and cancer etc.
Heavy Metals
Heavy metals enter into our water system in two ways; firstly through industrial, municipal and urban run off and secondly through seeping into underground water supplies. Exposure to heavy metals have been linked to learning difficulties, memory impairment, damage to the nervous system, and behavioral problems such as aggressiveness and hyperactivity.
Rust & Sediments
Rust (Red Water) may caused by worn out pipe and it may contained Iron and sediments.
Exposure to rust and sediments have been linked to skin irritation, increased allergy reaction and eye issues, etc.
Bacteria
Gnarly bacteria like E.coli can make its way into water from human and animal waste that runs into reservoirs from broken pipes and sewage systems.
The effects depend on which sort of bacteria is present in your water. Bacterial infections can cause eye issues to skin issues to swimmers ear to lung and digestive issues.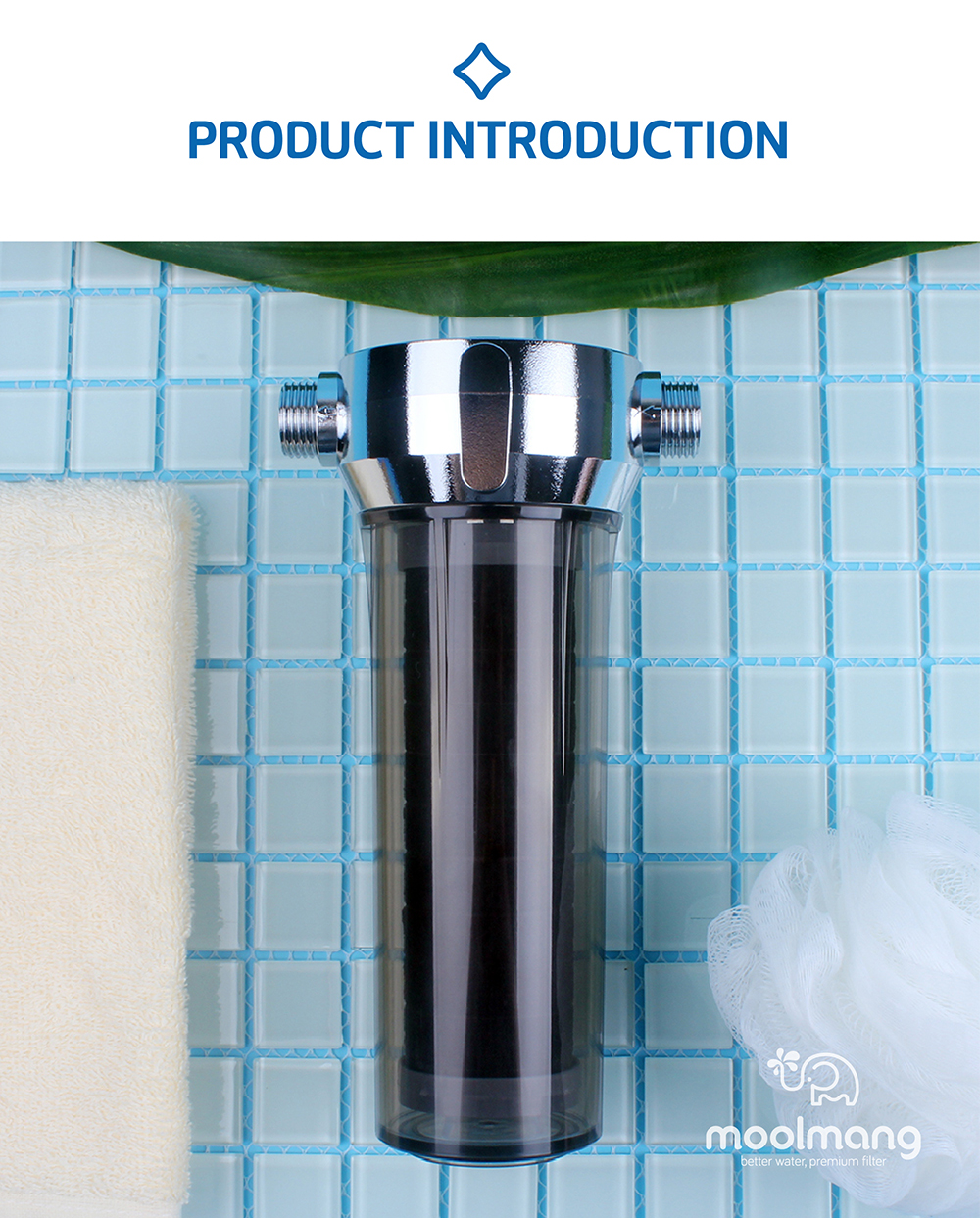 While your shower water may look clean. It may contain potentially harmful contaminants picked up on its journey through aging pipes. On top of that, chlorine is added to the public water supply in order to kill bacteria and other pathogens. Chlorine and these other contaminants have been linked to dry hair, dry skin, skin irritation, asthma and more.

Well, you can start breathing a little easier by taking your health and beauty into your own hands. This shower filter system reduces harmful levels of chlorine, heavy metals, rust, sand, bacteria, and other sediments. Moolmang filter technology is our commitment to provide better water for your shower. We believe that everyone should have access to clean & pure shower water and our shower filter system tested to reduce more contaminants than any other brand.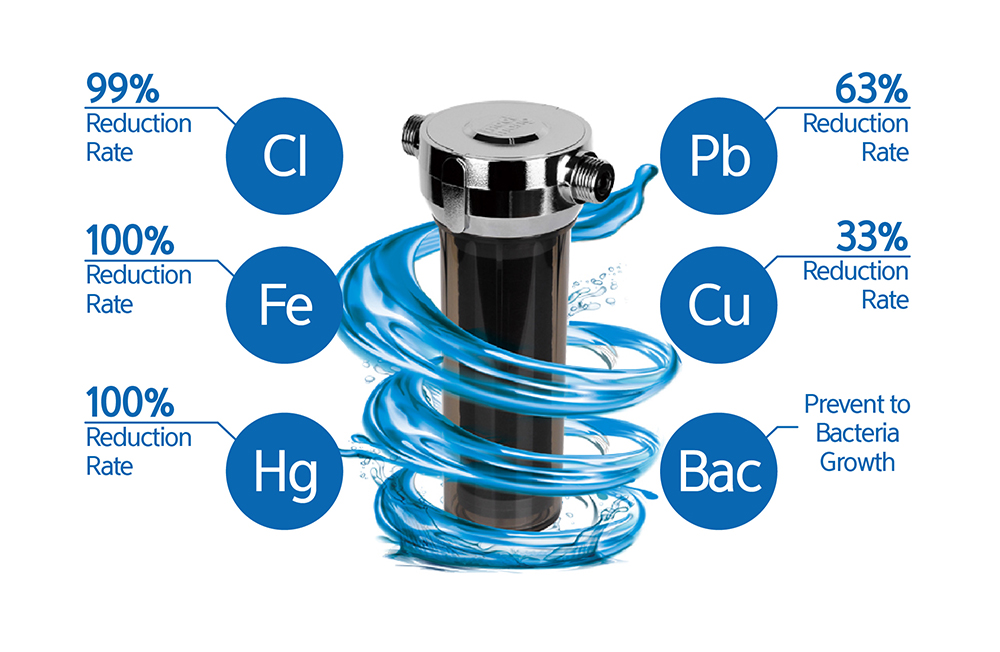 Filtration and reduction performance of Moolmang Vitamax Deluxe Dual Shower Filter proved by NSF International and Korean Environment & Water Works Institute. And, it is the first Korean shower filter system that has been tested and certified against NSF/ANSI 177 for the reduction of free available chlorine and NSF/ANSI 372 for the low lead content verification from NSF International (USA).

Also, it is tested for the reduction rate of residual chlorine (99%), Iron (100%), Mercury(100%), Lead(63%), Copper(33%) and prevent germ growth by Korean Environment & Water Works Institute.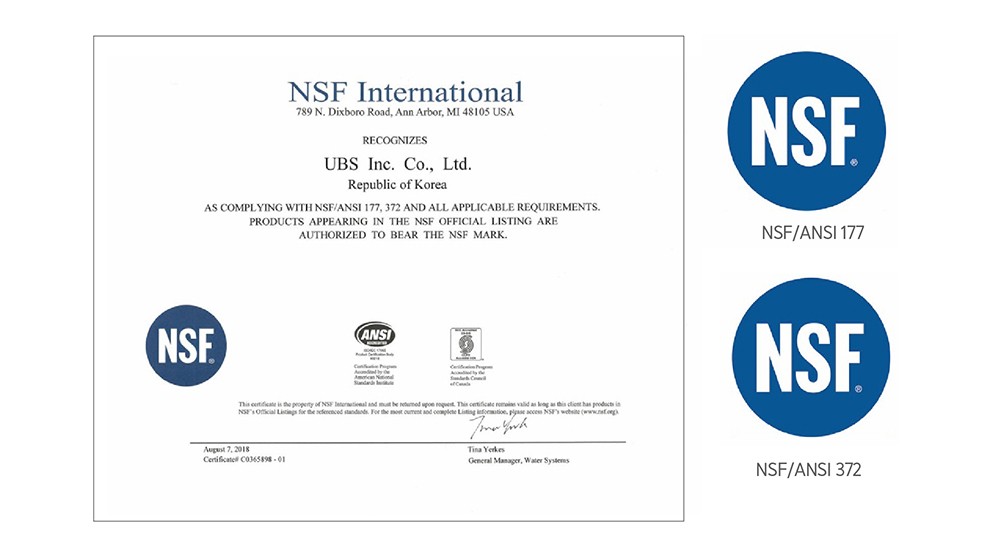 Purifies Shower Water
Reduces chlorine, heavy metals, rust, sand, bacteria, and other sediments from your shower water.
Spa Like Experience With Every Shower
Showering with Moolmang Vitamax Deluxe Dual Shower Filter is like showering in spring water. You will look forward to taking every shower.
May Improve Respiratory Health
Reduces the chlorine that is normally released into the air in the form of steam while showering, this results in improved respiratory health.
Powerful Multi-Stage Water Filtration
Very effectively targets chlorine, heavy metals, rust, sand, bacteria, and other sediments for superior water purification.
Superior Design
It is modern, sleek, and durable design is built to last and will improve the aesthetic of any shower and registered design patent in Korea. The design also makes for easy filter replacement.
Quick & Easy Installation
Attaches to your existing shower configuration in just minutes with no special tools required.
Certified & Trusted Performance
In an industry saturated with unvalidated and exaggerated performance claims, you can rest assured knowing that Moolmang Vitamax Deluxe Dual Shower Filter has invested in third party testing and certification by the water filtration industry's leading authorities NSF International, in order to prove our performance.
May Improve Hair & Skin
Unfiltered tap water can contain chlorine and synthetic chemicals that are harsh on your hair and skin. These substances are associated with excessive drying, which damages the skin and causes hair to lose its shine. Moolmang Vitamax Deluxe Dual Shower Filter reduces chlorine for softer hair, smoother skin, and a cleaner shower.
Easy to install on your shower head and works well with most 2.0 GPM shower head so you can keep your own shower head.
Attach easily to shower pipe(G1/2x14, International Standard) with using the connector that included in the box.
Pack with modern, sleek and durable designed box.
Youtube
Specification
Vitamax Deluxe Dual Shower Filter Specification

| | |
| --- | --- |
| Item | Moolmang Vitamax Deluxe Dual Shower Filter |
| Model No. | UMV-DS10CR |
| Product Size | 110 x 85 x 205 mm |
| Net Weight | 580 g |
| Rated Flow | 2.0 GPM |
| Operating Pressure | 28 ~ 150 PSI |
| Operating Temperature | 34 ~ 120 º F |
| Filter Capacity | 3,500 Gallon (13,248 L for 3~4 months) |
| Material | ABS, PP, Activated Carbon, Ceramic, etc |
| Color | Chrome coated head |
| Inlet/Outlet | ½"(G1/2x14, International Standard) |
| Usage | For shower only |